Operations and procedures of dental treatments in Barcelona

We provide high quality dental treatment abroad at affordable prices. In our English-speaking dental clinic in Barcelona you will find an experienced dentist specialist in implantology and cosmetic dentistry and his highly qualified team. In addition, you can save up to 40% on dental implants or get a complete smile makeover in Spain while on vacation.
If you decide to get a dental treatment in our dental clinic, just contact us and make an appointment. You could send us a photo of your Panoramic X-ray (if you have it digitalized simply forward it to us) so we can give you an estimate. Please also mention in which areas you had in mind getting your treatment (upper left/ right…lower left/ right) and your treatment preference (crowns/bridges or implant supported crowns/bridges). If you already have a quote for what you want to get done, send it to us as well. This can sometimes be a good indication of what your treatment preferences are.
If you have no current X-ray, we will make one in our dental clinic or if specific registers are necessary (·D-Scan, Panoramic X-Rays, etc.) we will send you to a radioligst nearby.
Once we have received your documents, we create a cost estimate for you. If you accept our quote we will fix an appointment in Barcelona for you.
Duration of treatment for dental treatment
By staying in Barcelona you get to know this magical Spanish city and its surroundings.
Many patients, who need dental crowns or dental bridges, often travel for one day and then come back two weeks later to finish the treatment. If you have enough time, you can plan your vacation so that you can complete the whole treatment during your stay. For crowns and bridges, 10 days are often enough.
If you need a dental implant, you have to remember that usually three appointments are needed. Firstly the implant must be placed. Two months later, impressions are taken and two weeks later the replacing tooth must be cemented.
In cases with more than 3 implants, however, we recommend to stay in Barcelona overnight. This way the intervention can be distributed on 2 days and thus possible post complaints can be reduced significantly. If a bone augmentation is required, the healing times may lenghthen. Then, the healing usually takes 6 months to complete. Depending on the case, the implants placement is often done at the same time with the bone grafting.
Barcelona, ​​an ideal holiday destination
The vibrant Mediterranean city of Barcelona has a lot to offer. You can expect sunny days, long walks on the beach and numerous cultural monuments. Explore the city of Gaudí, its magnificent buildings and Gothic old town. In addition, you can spend a fantastic beach holiday on the Costa Brava with a blue sky on the sandy beaches. If you are planning a return trip the same day, you can visit our dental clinic in Barcelona in the morning and use the rest of the day to explore the city, try a paella by the sea or go shopping on Paseo de Gracia, for example.
Travel and accommodation for a dental treatment from UK to Barcelona

From London (Gatwick and Heathrow), Belfast, Cardiff, Edimburgh, Birmingham and Manchester you can reach Barcelona with low cost flights.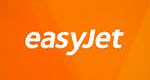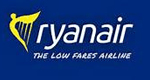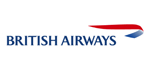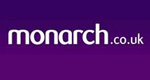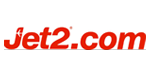 Ryanair is perfect for flights from London Stanted and Liverpool.
We offer preferential terms at nearby hotels.